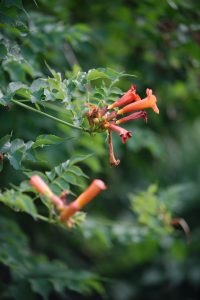 Email communications is perhaps one of the most important aspects of running an online business, second only to the system used to actually process sales and product delivery.
Even in a world with Facebook, Twitter, Instagram, YouTube, and other social media, nothing is quite as effective as being able to send your customers and prospects an email message with helpful advice and special offers.
Recently, I decided it was time to move away from the email manager I had been using (arpReach) to something that offers more features to better interact with my subscribers.  Although arpReach used to be one of the best email managers around, development stalled several years ago, and it's really starting to show it's age.
After what seemed like months of research, I concluded that there just wasn't going to be a PERFECT solution.  Even the services you pay for monthly — like Aweber, GetResponse, Mailchimp, Constant Contact, and the rest — all have their own idiosyncrasies.
The two solutions that came out on top after this research were Mailwizz and Mautic.  Two very different products with completely different focuses.
Mailwizz is your typical mailing list manager, with a surprising number of features.  You can define as many lists as you want, and each list can have as many subscribers as you can get.  You can program email messages to go out to your whole list, a subset (segment) which meets certain criteria, as well as multiple lists and/or segments.
These messages can be sent immediately, programmed to go out on a particular date, or set to a prescribed delay after selected events, such as when a new subscriber gets added to your list, after they receive a specific email you programmed to go out earlier, or after they open a specific email, or after they click a specific link in a specific email.
You can also program messages to go out if a subscriber DOESN'T open an email or click a link.
With all these conditional responses, you can set up quite a complex and powerful email campaign.
Yet, with all it's sophistication, Mailwizz is the product of a email marketing amateur.  Anyone who calls a single email a "campaign" doesn't know the meaning of the word.  A campaign is a multi-step marketing process.  Not a single email.
There are other indications of the developer's inexperience in marketing, but we don't need to go into that right now.
Mautic, on the other hand, is a professional marketer's dream.  The folks who developed this software truly know what a campaign is, and give you the tools to set up anything from the simplest to the most complex sequences you could ever imagine.  And yes, you can even send out a single email if you want to a whole list of folks.
As far as customization for individual subscribers, not only can you target a message to specific groups of subscribers, but you can also change selected portions of the content of that message for each subscriber individually.  And not only that, but you can also modify selected portions of your WEBSITE to each contact in your database.
That's true marketing sophistication!
Mautic has been released as an open-source project, meaning you can get it for free.  You can download it, install it to your website, use it as much as you want, and never pay a penny.
Mailwizz, on the other hand, will set you back a whopping $59 for a personal-use license, or $245 if you want to use it to sell accounts to others and run a business like Aweber, GetResponse, Mailchimp, and the rest.  Overall, a cheap price for what it does.  And as far as I can tell, this entitles you to lifetime updates of the software.  However, if you want support from the developer beyond the first 6 months, there are extra fees for that.  A reasonable balance, I'd say.
This option to sell accounts is one of the reasons I continued to look at Mailwizz despite the obvious inexperience of the developer.
So, I've been testing both of these products for the last few months.  All in all, they've performed rather well.
As mentioned above, there just aren't any PERFECT solutions when it comes to mailing list managers.  They all have their flaws.  And I'm not sure if any software product exists that doesn't have a few bugs hidden beneath the surface.
With Mailwizz, it can't display a campaign sequence in the right order, even though it can SEND them in the right order (with perfect timing).  With Mautic, there are issues with the API to integrate with other software.
One thing I don't like about Mautic is that when a new subscriber comes into your system, or when they qualify for a specific campaign, all emails for that campaign get scheduled immediately, and any new messages that get added to the end will not go out to pre-existing subscribers.
There's a way around it, but it's not pretty.
With Mailwizz, you can add messages to a sequence any time and tell the system whether pre-existing subscribers should or should not get the new messages.  Since this is something I do often, Mailwizz gets a point in its favor.
Mailwizz also gets a point for being easier to understand.  With Mautic, I found myself frequently pondering how to accomplish things I had been doing for years.  While there was always a way to do it, learning the system is a long-term investment.  Since part of my future plans includes helping others start and run their online businesses, I'd rather have a tool that won't take as long to explain to my clients.
However, even with Mailwizz, there are some things that require a workaround, as the software wasn't designed to do certain things "out of the box", like giving your prospects the option to sign up for multiple lists with the same form.  Here again, it can be done, but it isn't pretty.
A point goes to Mautic for making this incredibly easy.
Mautic can track all visitors on your website, so you can see what pages they've visited, even BEFORE they opted in to your list.  And it can respond to those page visits, either by giving the subscriber "points" or even adding them to a campaign after visiting certain pages.  Several points go to Mautic for this level of sophisticated interaction.
In the end, though, I find myself leaning towards Mailwizz.  I'll look into having both working together, as that would be the best of both worlds.
If you have any questions about these products, let me know in the comment section below.